Jewellery, a unique shawl, a necklace enhancing your beauty. Skillfully made with care for you to enjoy. A quirky handbag, just your thing.
Interested? Have a look around here and if you have special wishes for a piece you dream about, contact me.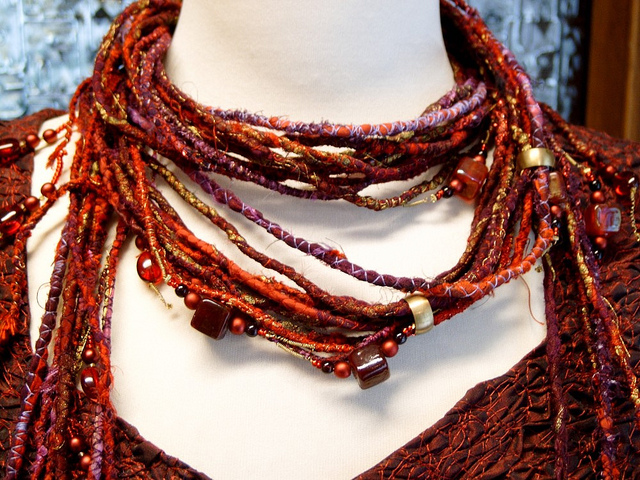 Wedding chain with compression fittings (sold)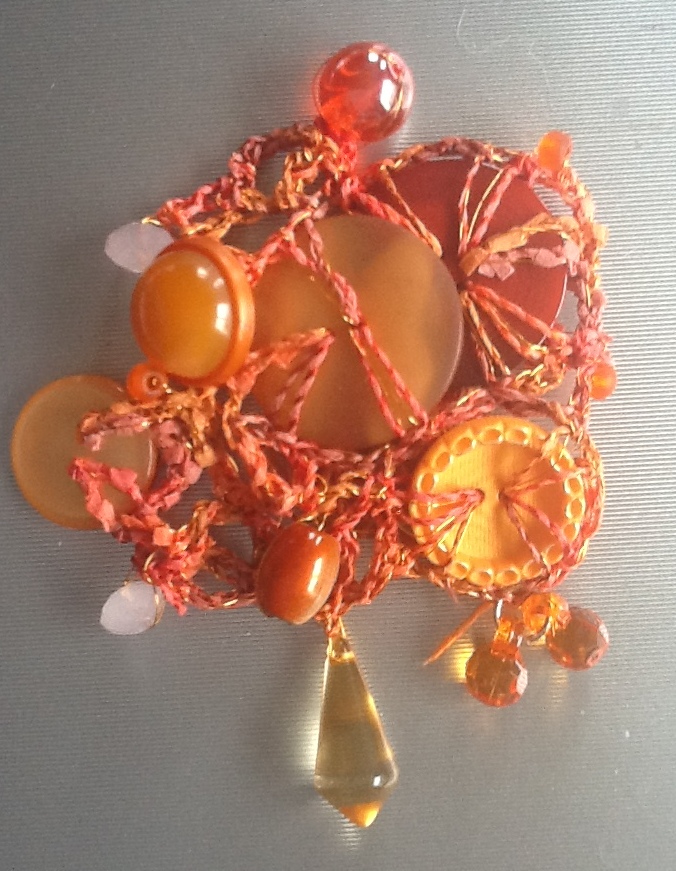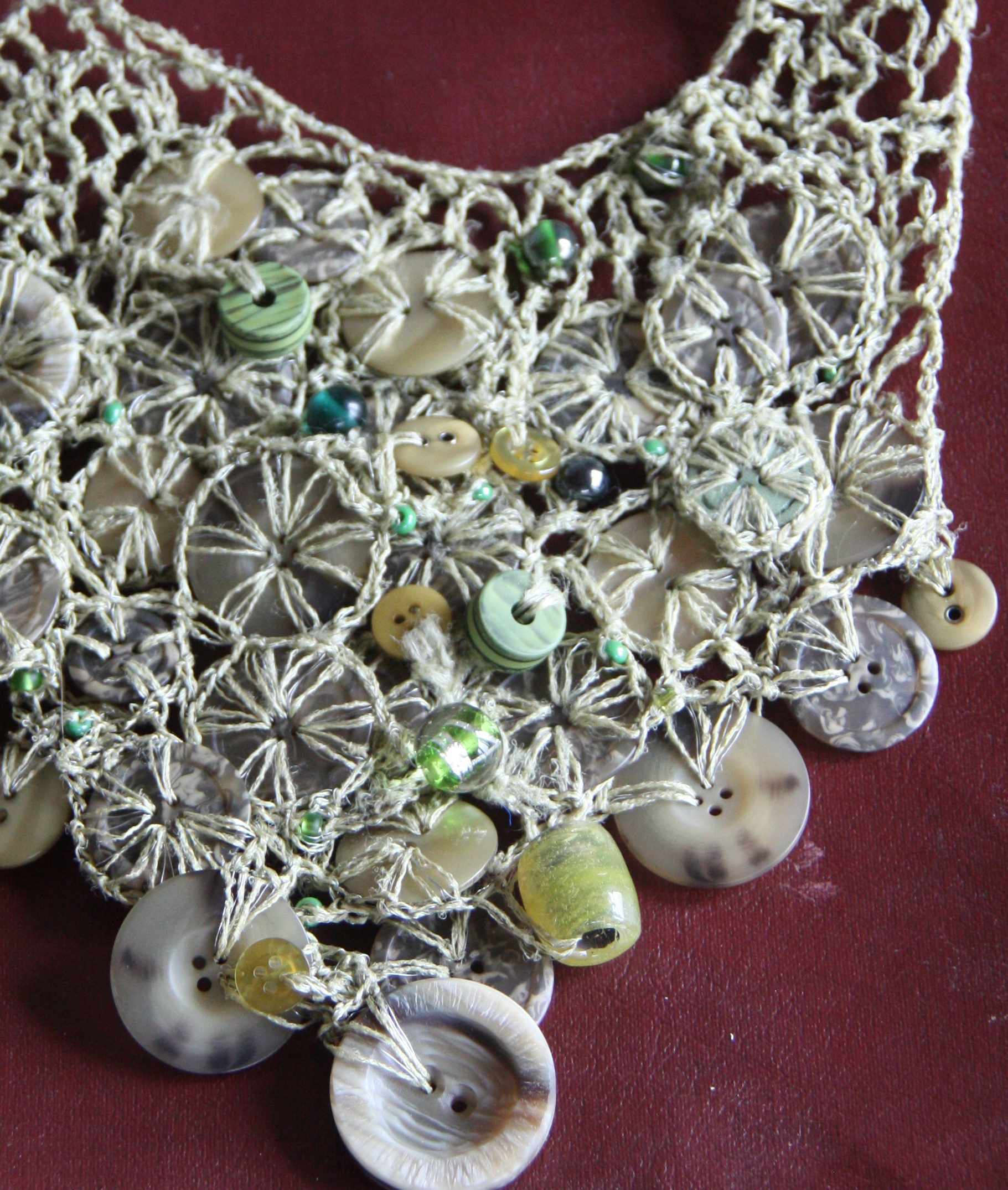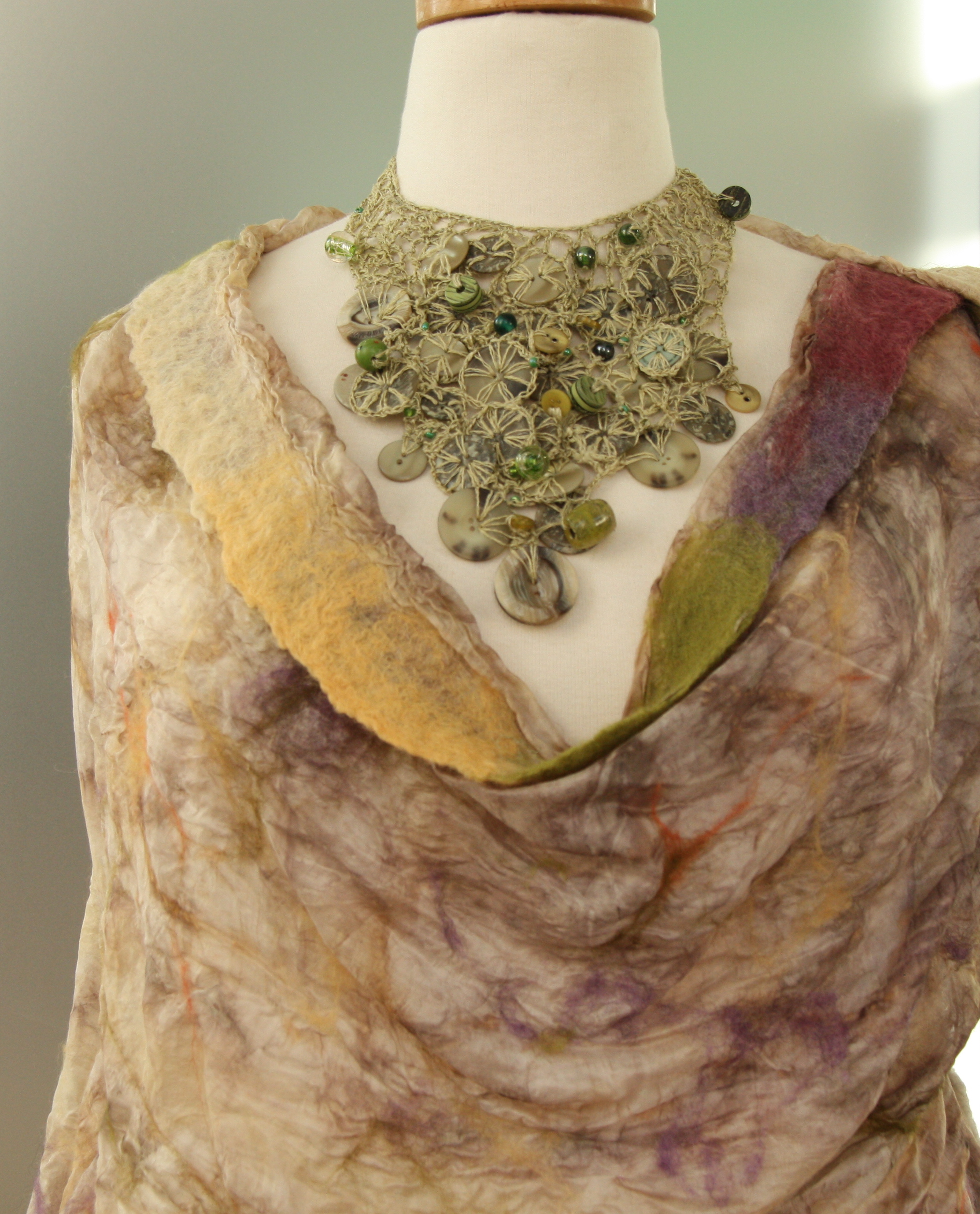 Necklace and scarf with silk and felt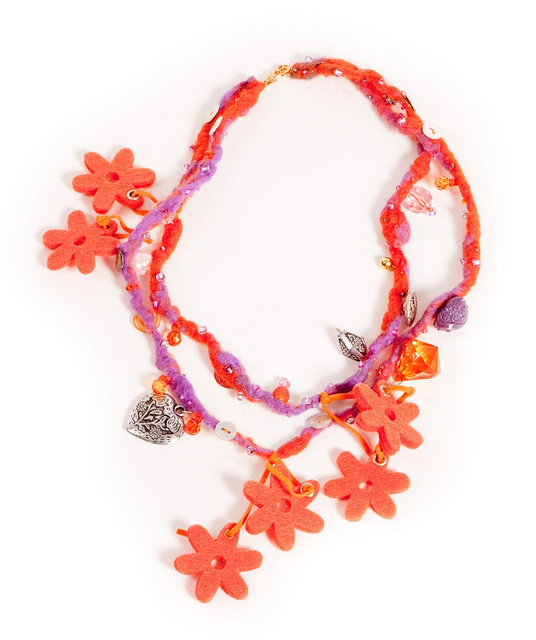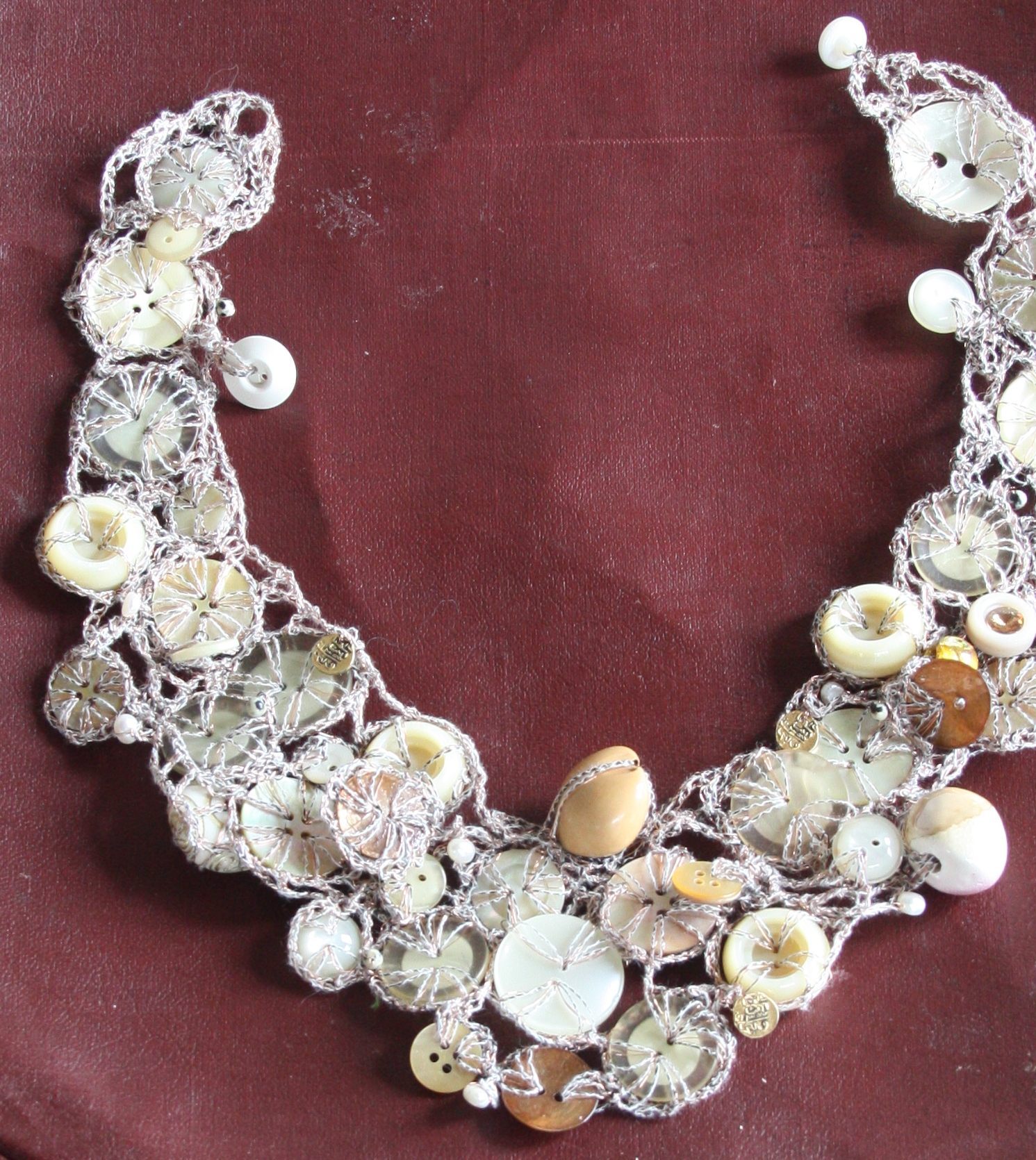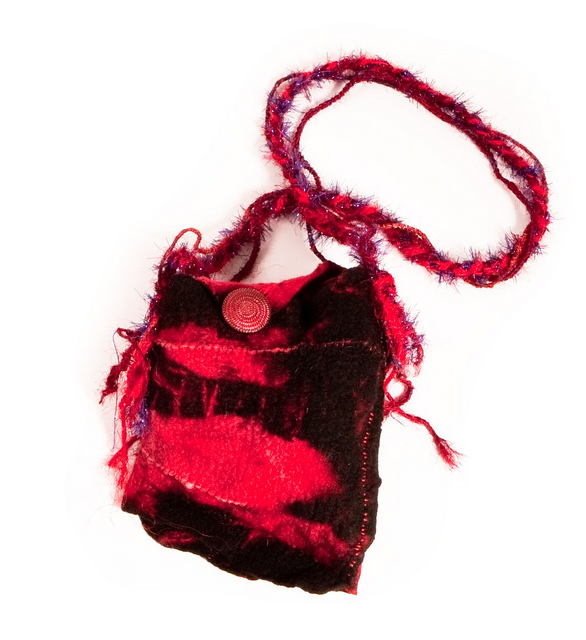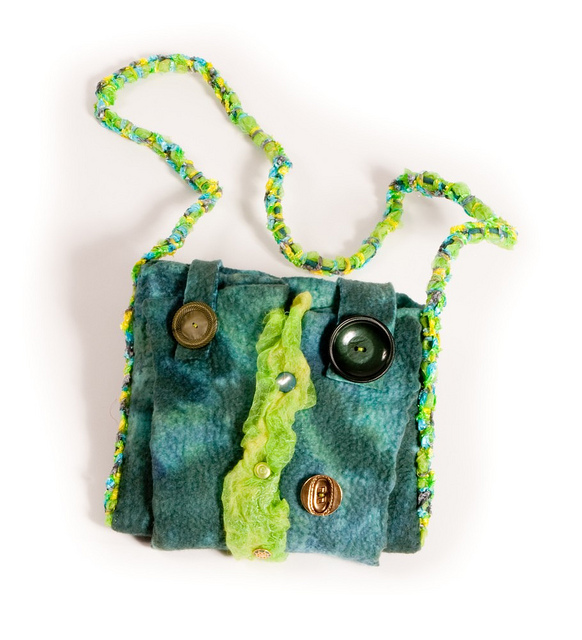 Wedding shawl
A custom made shawl as the perfect wrap up of your wedding outfit.
Made to perfectly complement your dress.
I make a design according to pictures, or a visit, and may use the lace as a base for it. With a fragile felt decoration ans, if you so desire, embroidery and some bling, your shawl will be a one of a kind.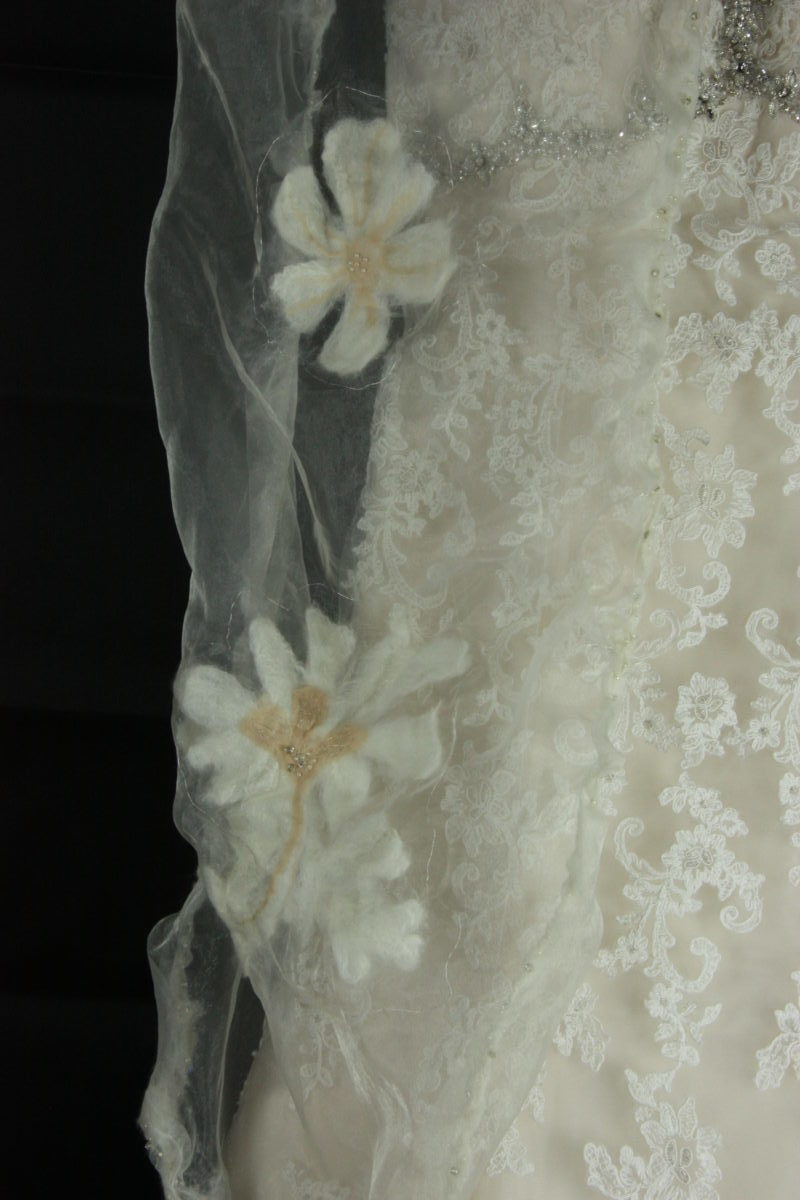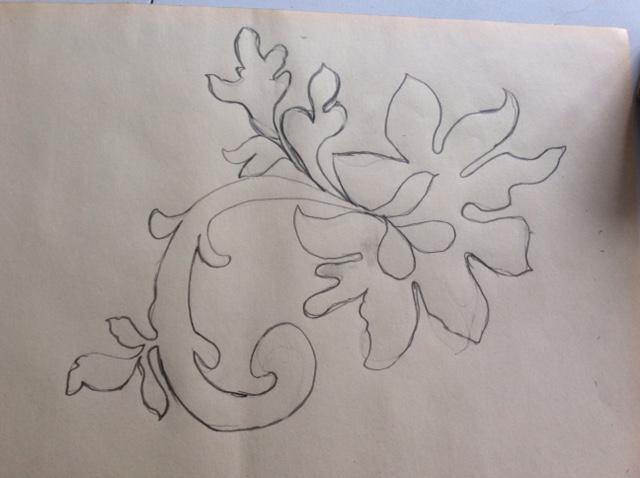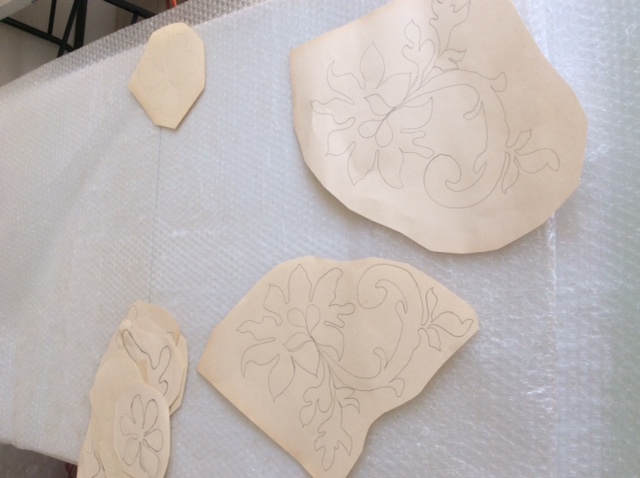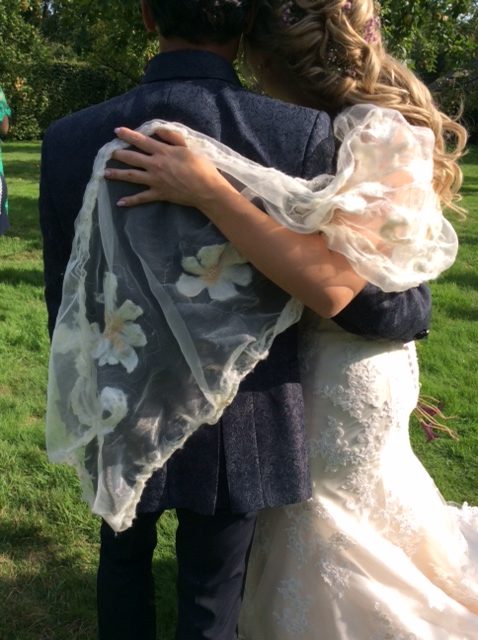 The composition is important. With a fragile felt decoration your stole becomes a real one-of-a-kind. If you want, you can also add embroidery, for example with sparkling bling in the form of beads or sequins.