Art in your school or company.
Discover your own path as a student
Employees share experiences with each other on another level, finding new paths, possibilities and thinking of new ideas.
Working with Willeke: art in your company
With knowhow and in a good atmosphere I teach a creative workshop. The people in your company get to know each other better, doing something else entirely. Everyone sees the other in a different light. I'm stimulating growth by designing in a relaxed way.
You will see that through research, discussing and working together the whole is greater than the sum of it's parts.
I work in 2 hr sessions with groups of up to 10 people.
There is the possibility of using my materials, such as wool, or we can get creative with materials from your company, say, pencils and folders or hooks and thread, to name one or two.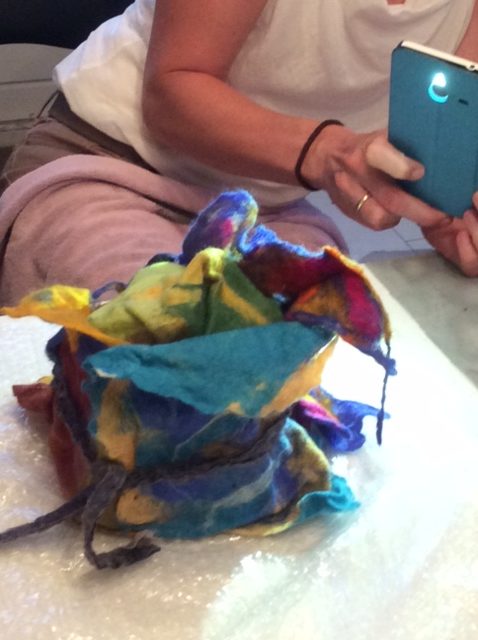 project with felt, coherence and binding
How
We start with a talk about brought images as metaphors. In this way we meet views and make the work meaningful and applicable to the daily practice.
Individual pieces are made into another piece, representing the firm. An option is for the piece to be installed in the office building.
Please note that costs for travel must be met by the client.
"A workshop like this fits perfectly in a team outing, it connects people. Willeke works in a positive, joyful atmosphere."
Working with Willeke, schools
I believe that making is a necessity. It's a need that fulfills many learning experiences and endless possibilities for growth. For instance problemsolving,working together, presentation. And, just as important, having fun, enjoying the process and maybe find a hobby.
I love working with children and young people who explore and experience their development of creativity!

Please note that costs for travel must be met by the client.
Some primary school workshop models are given below, there are other possibilities, contact me through the contactform for information.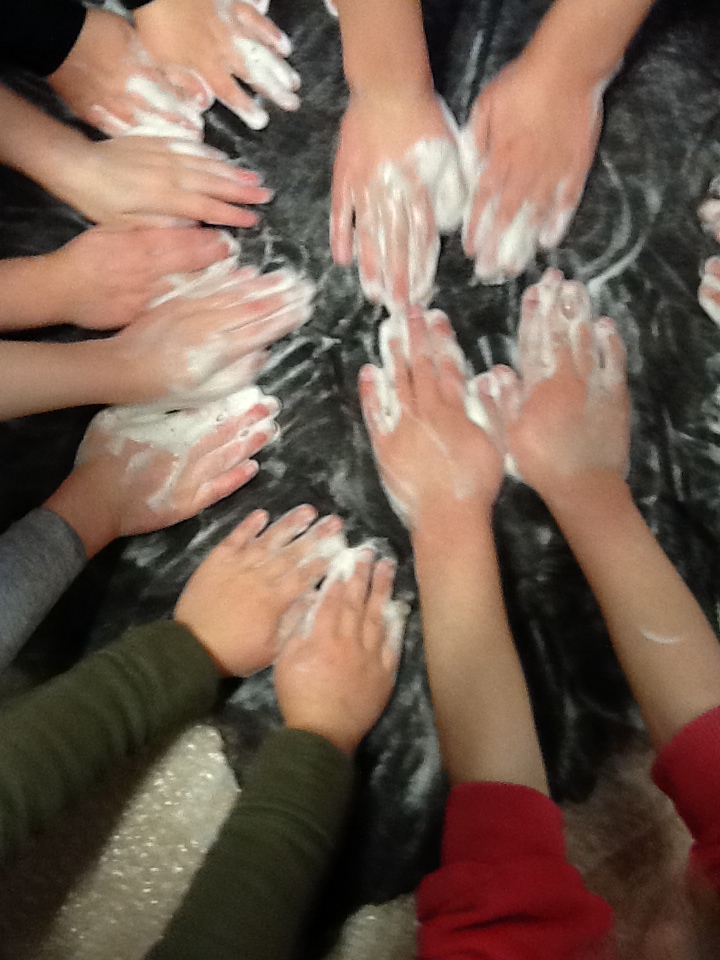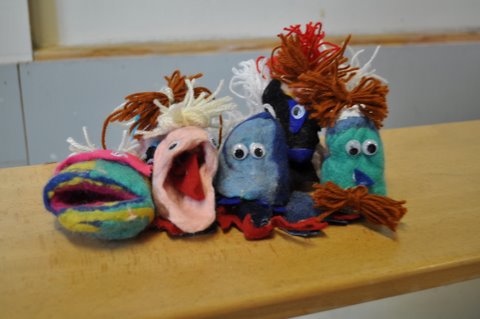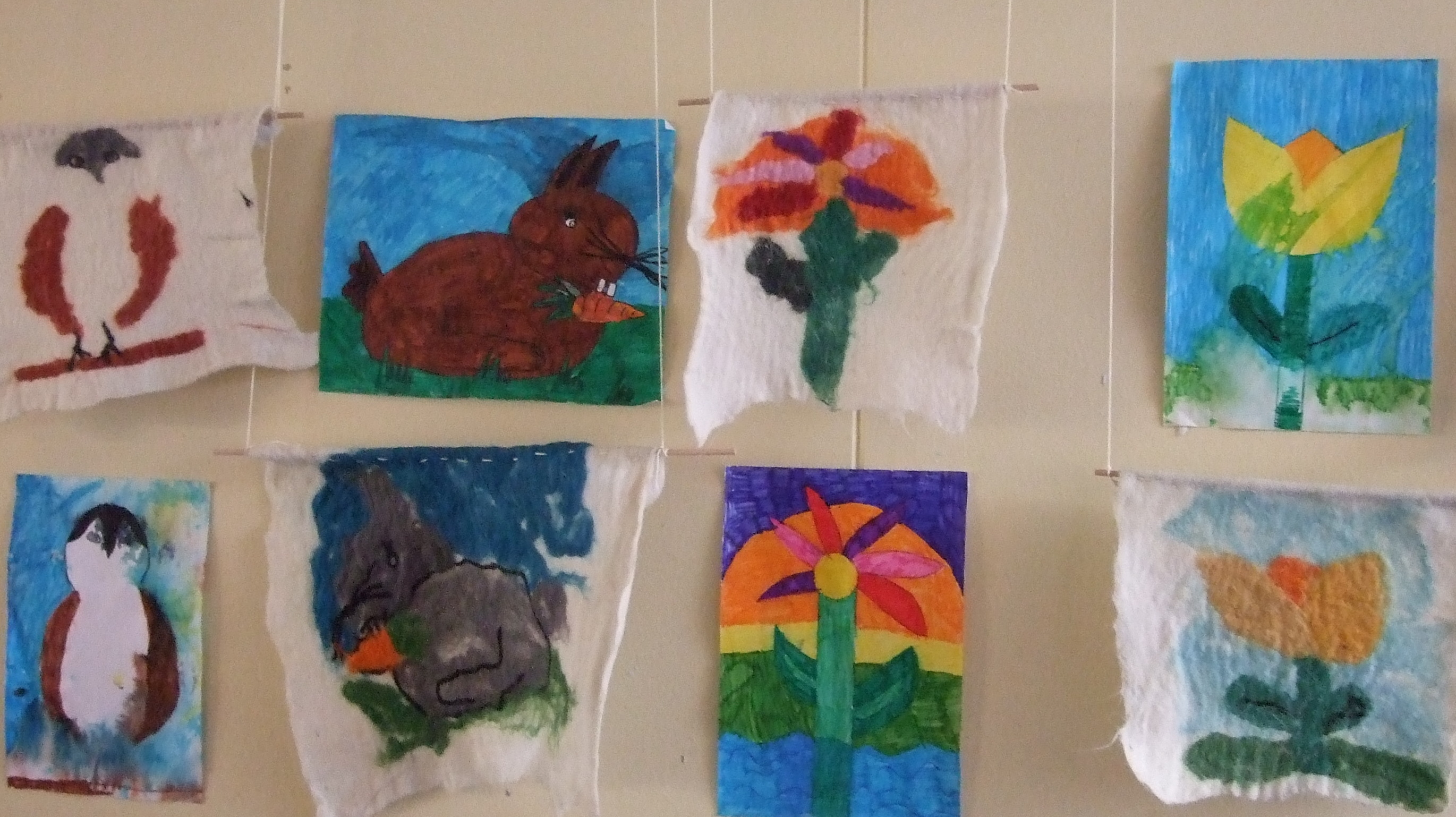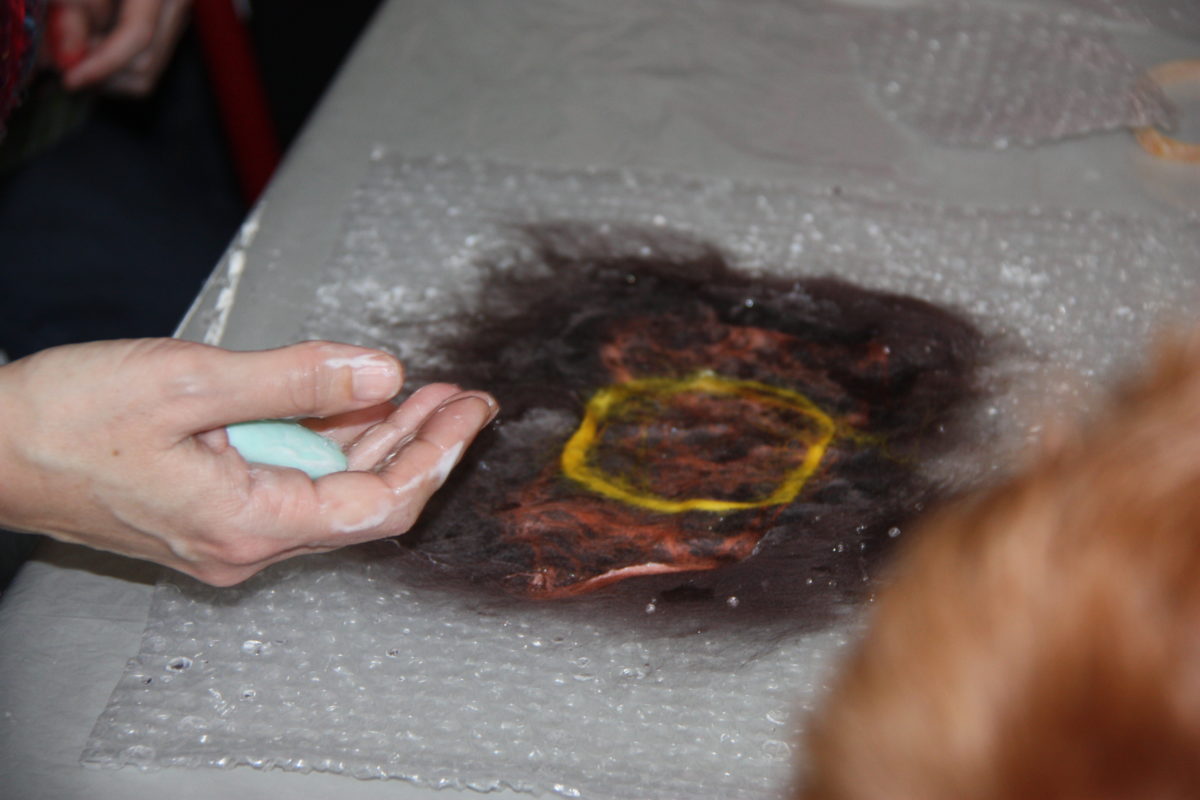 Artist and Inspiration (120 mins.)
Inspiration is everywhere, if you notice it. Making means doing!
So a making session with felt is unmissable here.
Fibre sculpture (90 mins)
An artwork made from fibres and glue. Together or individual.
Felt on the wall (120 mins.)
A group effort, making a wallpanel out of felt together. Loose fibres are made into a sturdy piece, with an image designed by the children themselves.
Puppets and a bit of play (120 mins.)
A scene of puppetplay inspires to make your own puppet. Made with a glove, or foamrubber and fabric. We will have time to play with them too!
Flying beasts (90 mins.)
See the beautiful wing of a fly! And the sometimes funny faces of insects. With mixed media we form the most wonderful insects.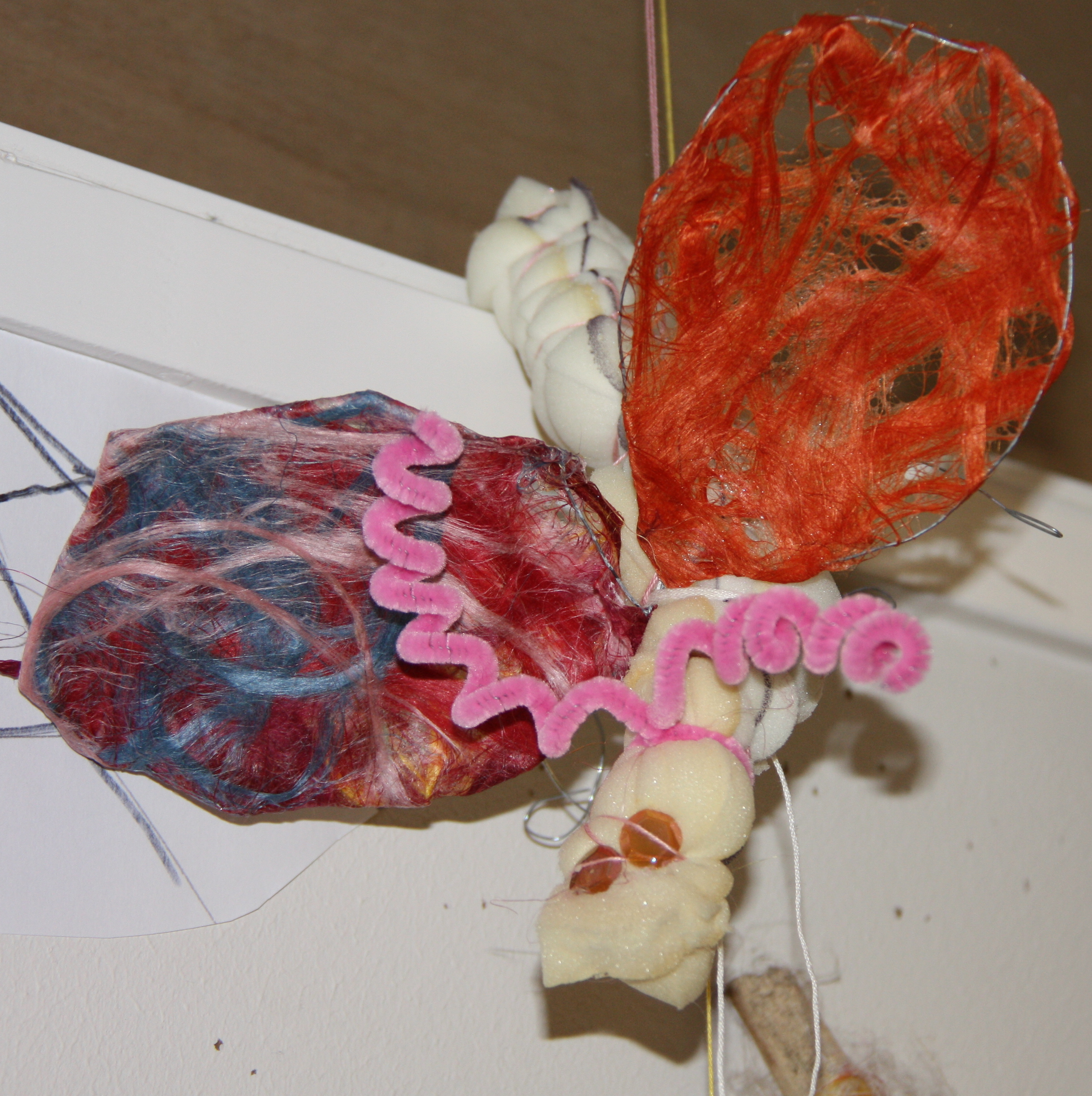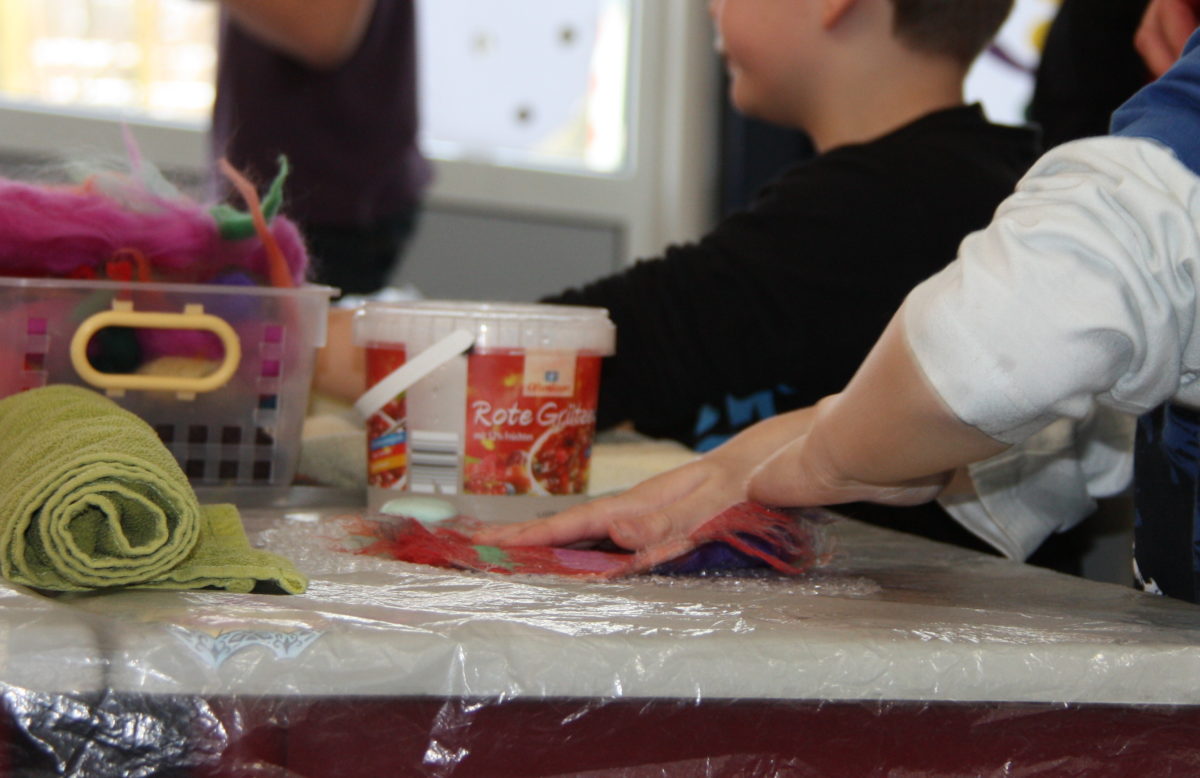 13 years and up education
Artist and inspiration (120 mins.)
Where does the artist get inspiration? Do it yourself practice and making felt.
Puppets (120 mins.)
Make your own assembled mouthpuppet with recycled cuddly toys! And give your puppet a voice too!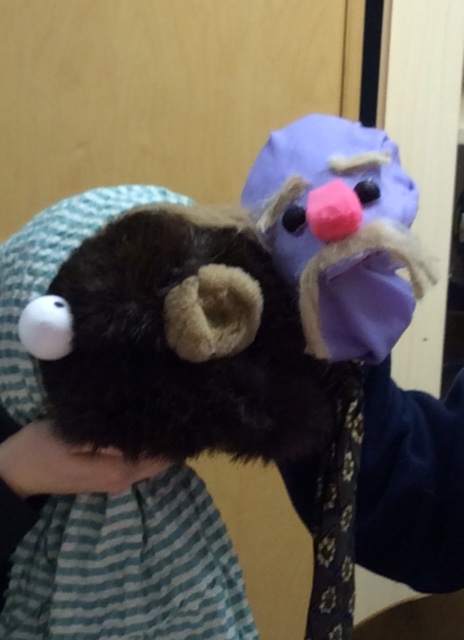 workshop in Vasteras (Zweden):
"Our workshop with Willeke was fantastic. We made simple and expressive puppets. Willeke has the ability to inspire the students and at the same time be very clear as an instructor. Although she spoke another language there were no difficulties for the students to understand her. Her humour and patience created a good atmosphere. The students were very ambitious and worked on their puppets for several days after Willeke was gone. It turned out very well. Thank you very much!"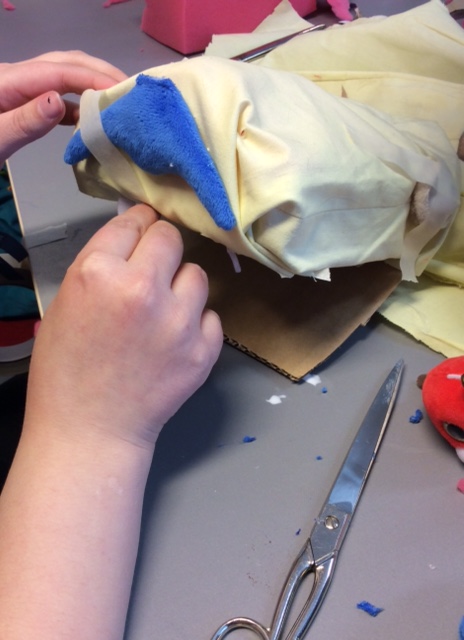 working with the pop assembly