Be proud of your own work of art!
Working with Willeke
Go mad with wool and fabric?
Work with inspirational material?
You say you're not creative enough? I have just the thing.
A fun day out with sisters and/or friends!
I teach workshops in Hattem (in the Netherlands, if you happen to be in the neighbourhood :)) in groups of 4- 10 max, but do workshops in your area when you have a group together.
Ask for the possibilities through the contactform.
Please note that costs for travel must be met by the client.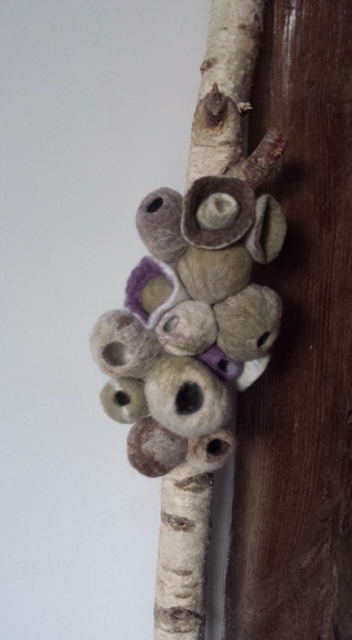 Student work with your own design! how beautiful..,
One day workshops
Your own project
Bring your own ideas, maybe a design and a few images and we're off! Exciting.
A felt bag
Make your own, personal piece. We start the felting as soon as possible and at the end of the day you have your own smal bag to take home.
A felt necklace
Make a beautiful piece of felt jewellery with beads and buttons
workshop in Hattem, studio:
"without any experience in felting we went to Willeke in her studio. There was a good atmosphere,  the explanation was clear and was repeated and shown when necessary. It was relaxed, we could all make something beautiful and it didn't have to be perfect! Willeke has given us a fun evening and as a bonus taught us the basics of felting. It was a succes!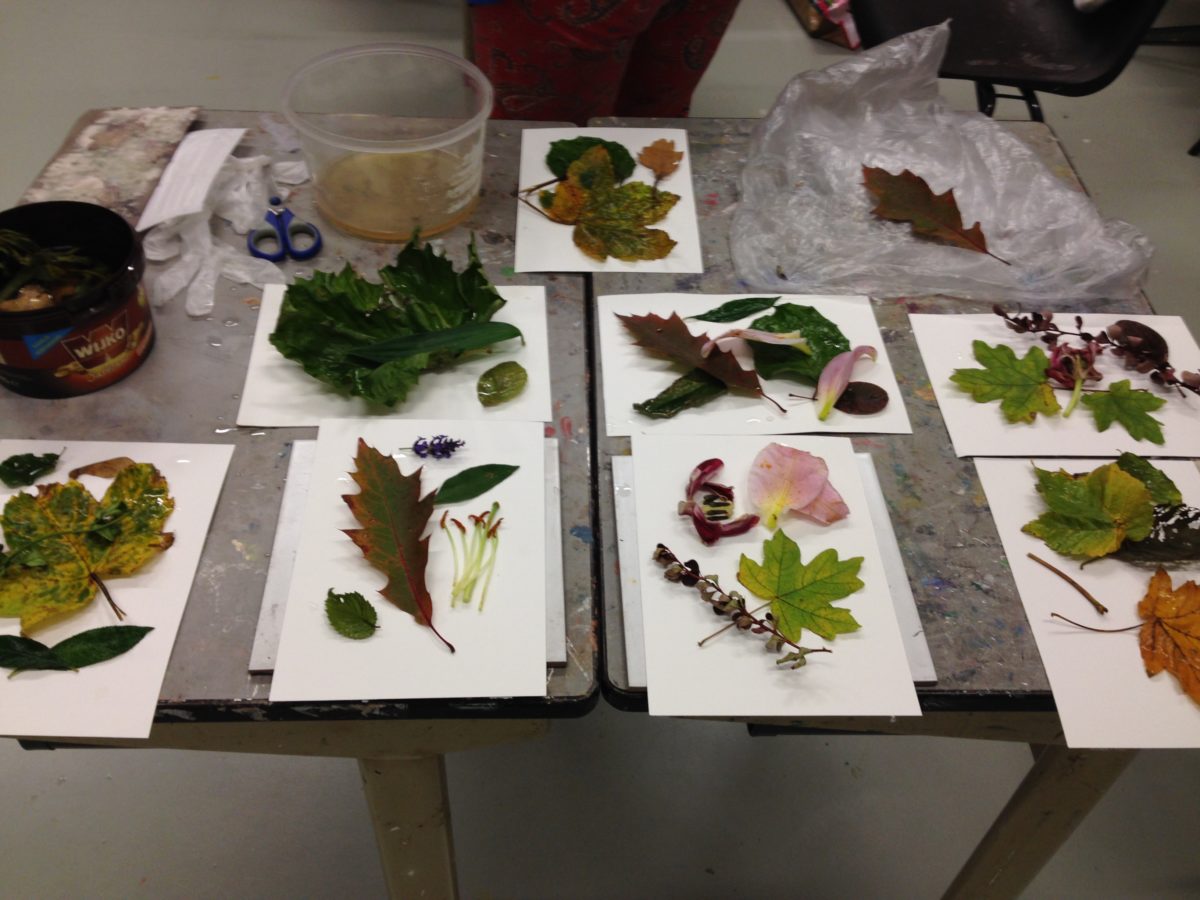 ecoprint on paper, before printing
Private lessons
Do you have a piece that needs work but it's just a bit difficult? In a one on one together we can solve problems and get you on your way towards your unique piece.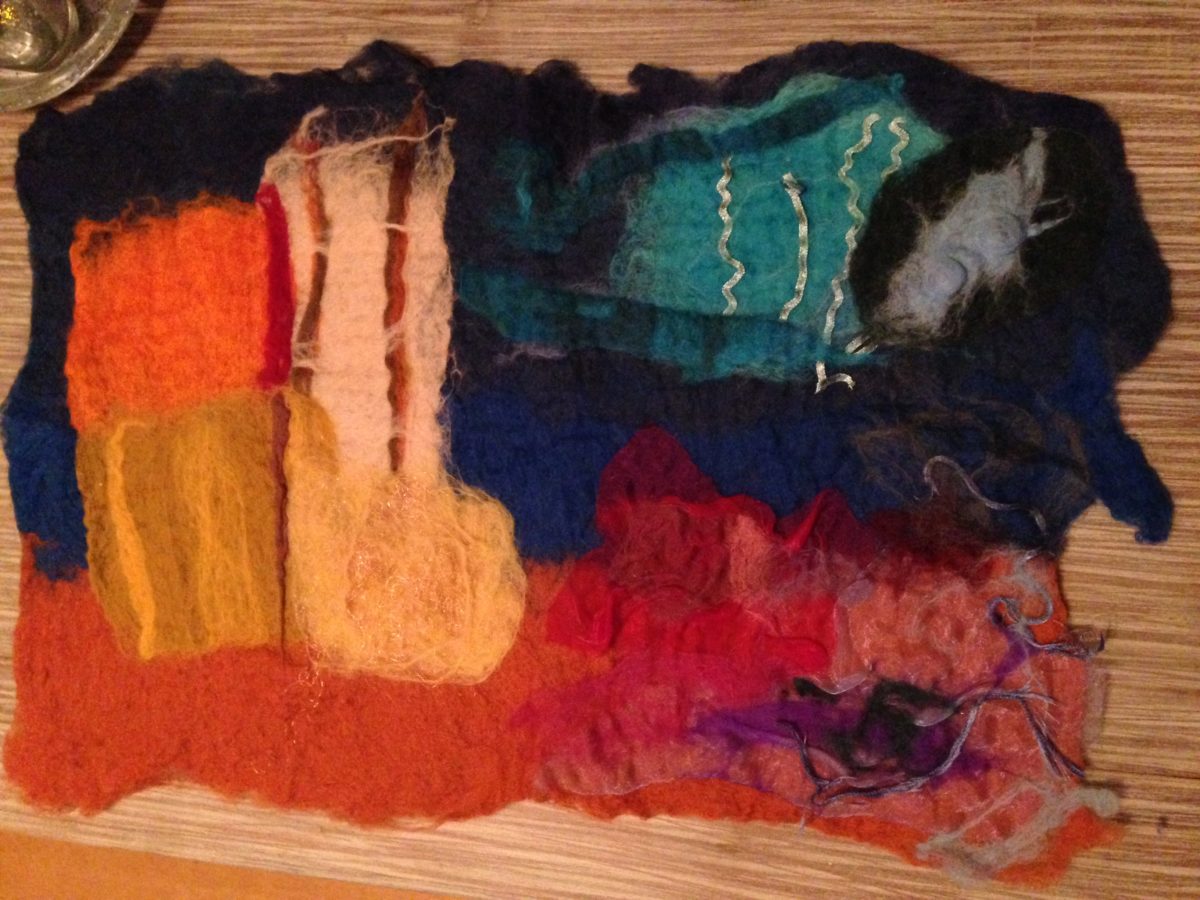 Basic felting course
In this short course you learn several techniques, after which you make your own design for a 2D or 3D piece.
Said techniques are:
Wet felting, felt mosaic
Needlefelt
Working with a template
Hollow shapes
Nuno felt, beautiful wool with fabric
Big felt bag
Short course where you learn to felt and then make your own unique larger bag. There is time for a wonderful finish.
Machine lace
Working with watersoluble fabric on your own sewing machine. Catching pieces of thread and fabric between two layers and work on that, to make a one of a kind piece. Could be jewellery, or as a part of a textile wallpanel.
Felting and printing with leaves
Admire the beautiful structure of a leaf, and use it to print on fabric, felt or paper. If you want you can use the selfmade fabric as a layer in a textile art work.