A piece of art in the home or office that makes you look, enjoy and think every day.
To have forever, or rent for a change.
A moment of peace, reflection and joy on a daily stimulating basis. A textile art object in which to discover something new again and again. Your home or office gets more depth, with a genuine piece of art. Inspiration for my work I find in objects so common we often pass them unnoticed. I am as ever surprised to see the beauty around me when I take  just that bit more time to look and perceive.
If you like changing your view, my work can be rented as well! (View the conditions, at the bottom of this page)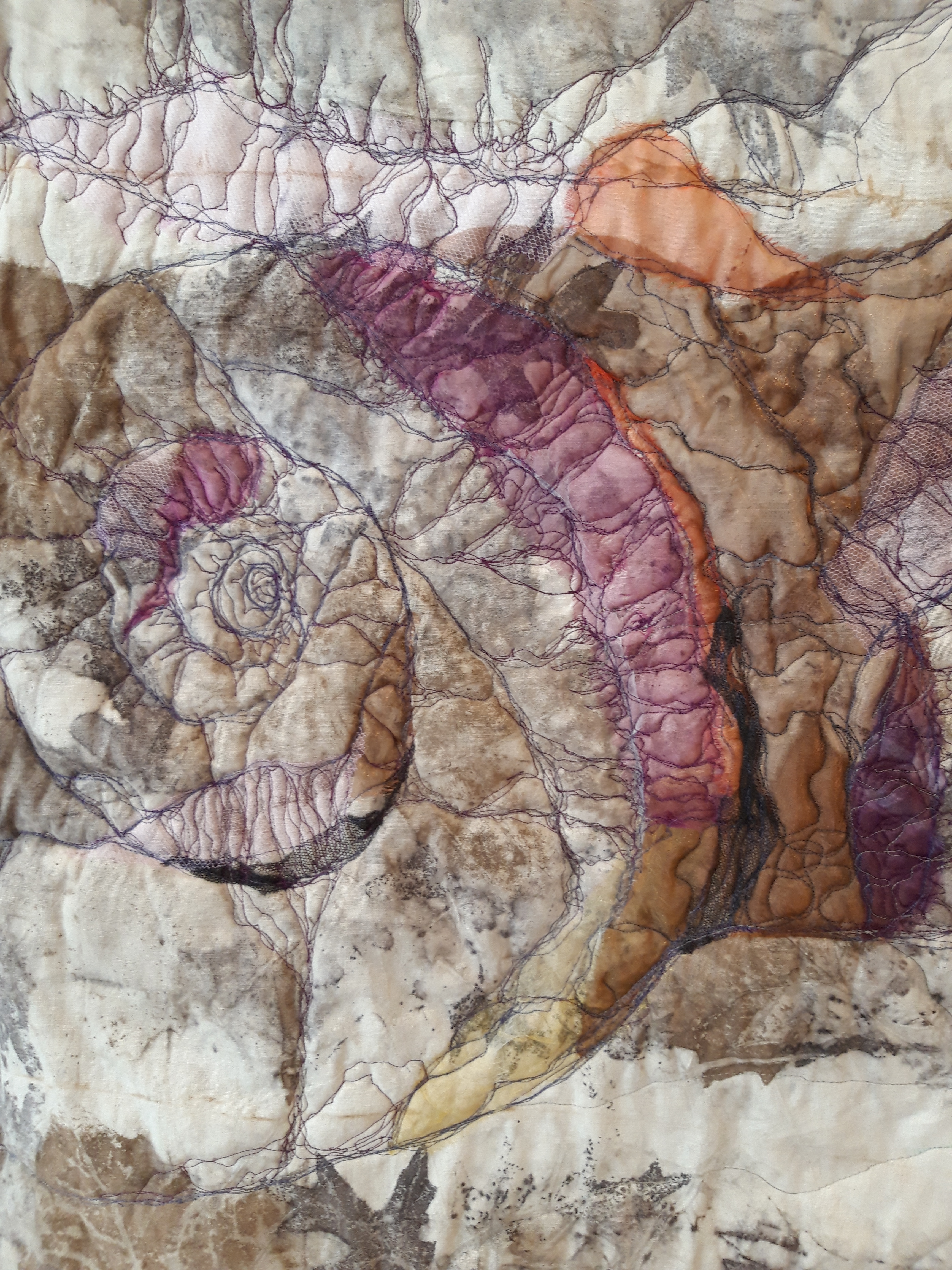 Spirit of the earth: Spinning I, detail.
Discover the ephemeral quality in the merging of permanent prints of a passing leaf together with fossils, set in stone, yet long gone.
These pieces speak of fragility of our environment, of feeling, cohesion and tension.
The cottons and silk backgrounds I use are collected in vintage shops. Leaves I pick up after a storm, or, with permission, from a tree in a neighbour's garden.
Spirit of the earth
Dissipating
Telling what was and what is
Asking what will stay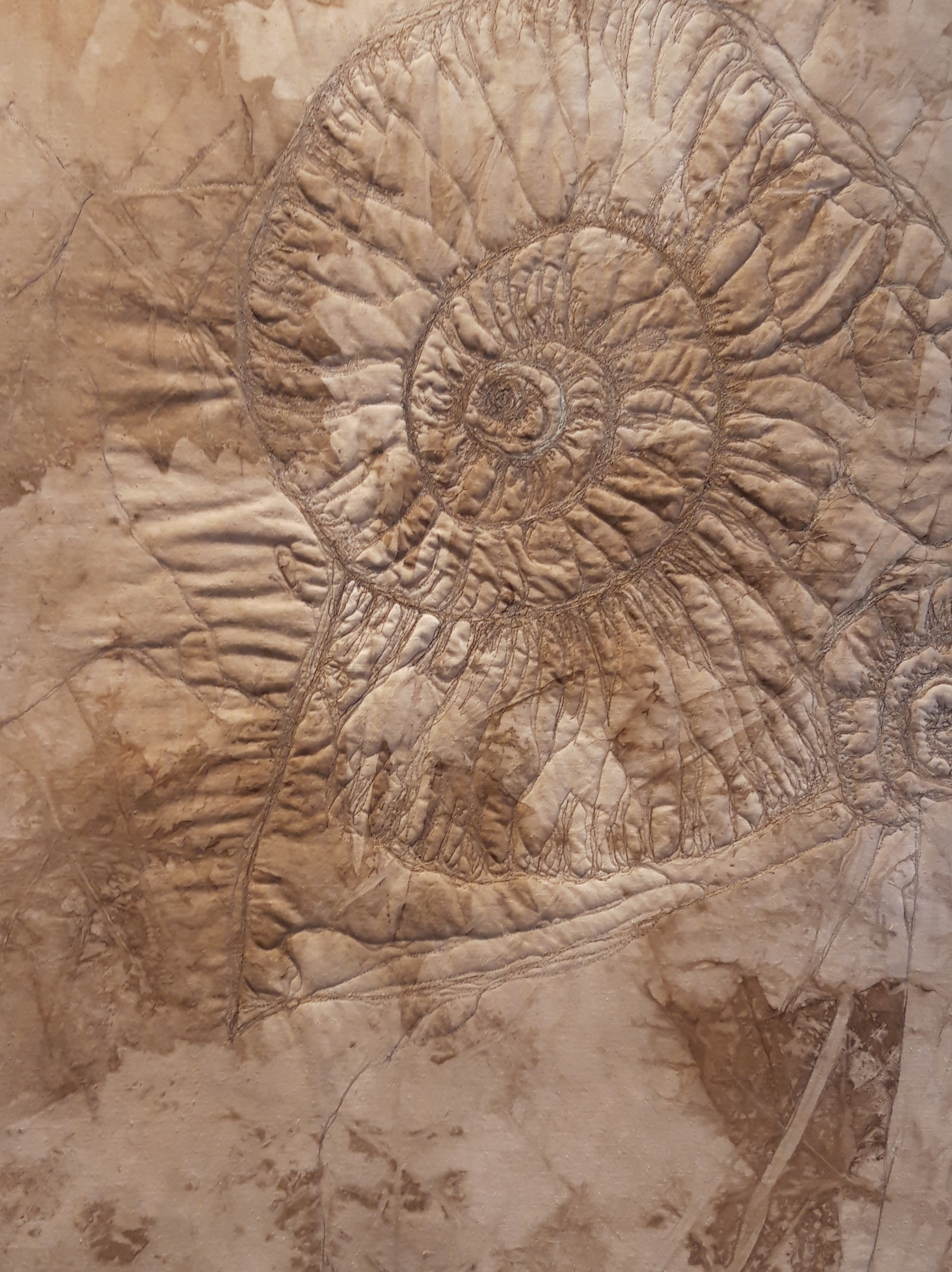 Spirit of the earth: Spinning II.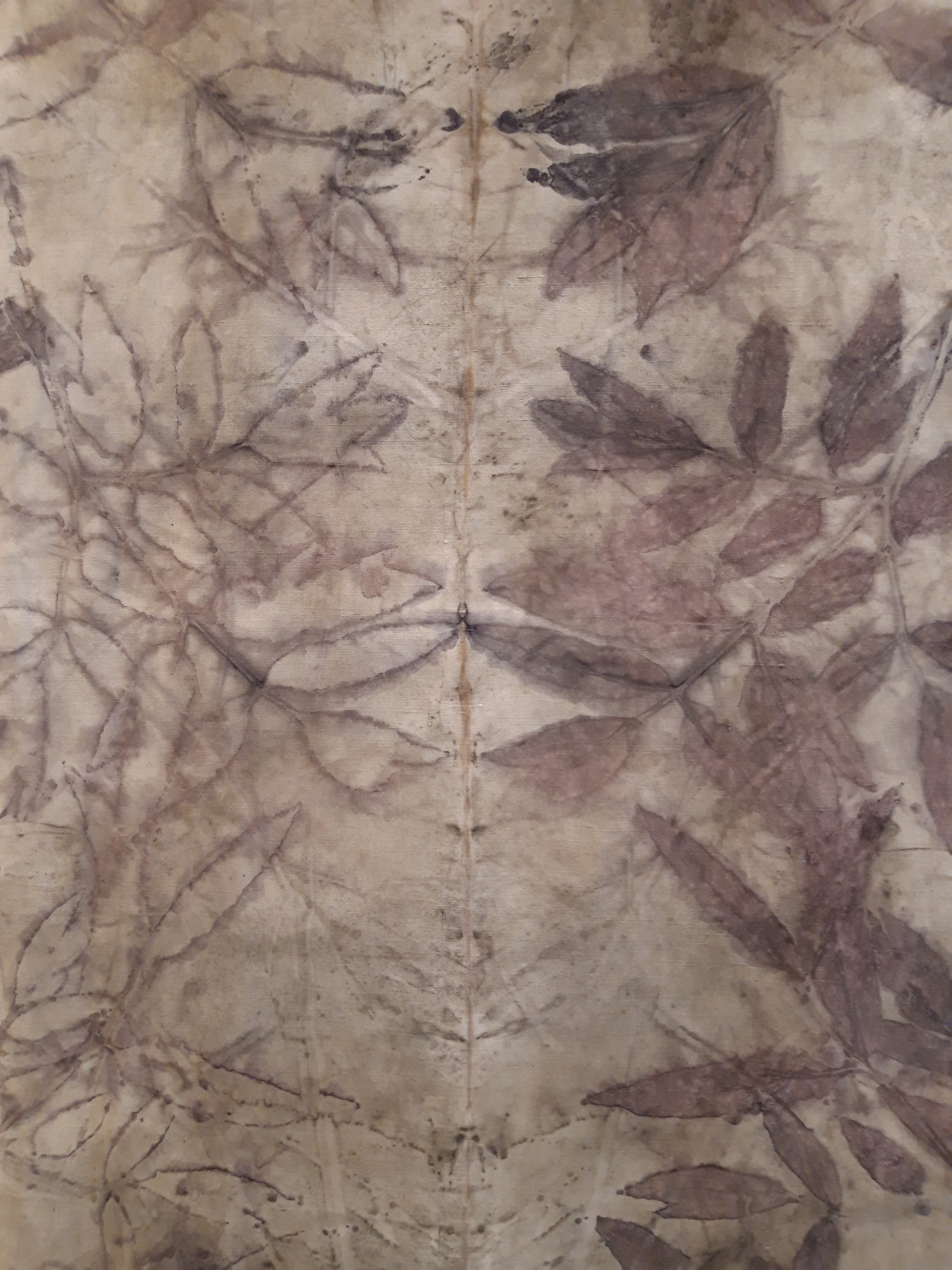 Spirit of the earth: Rest, detail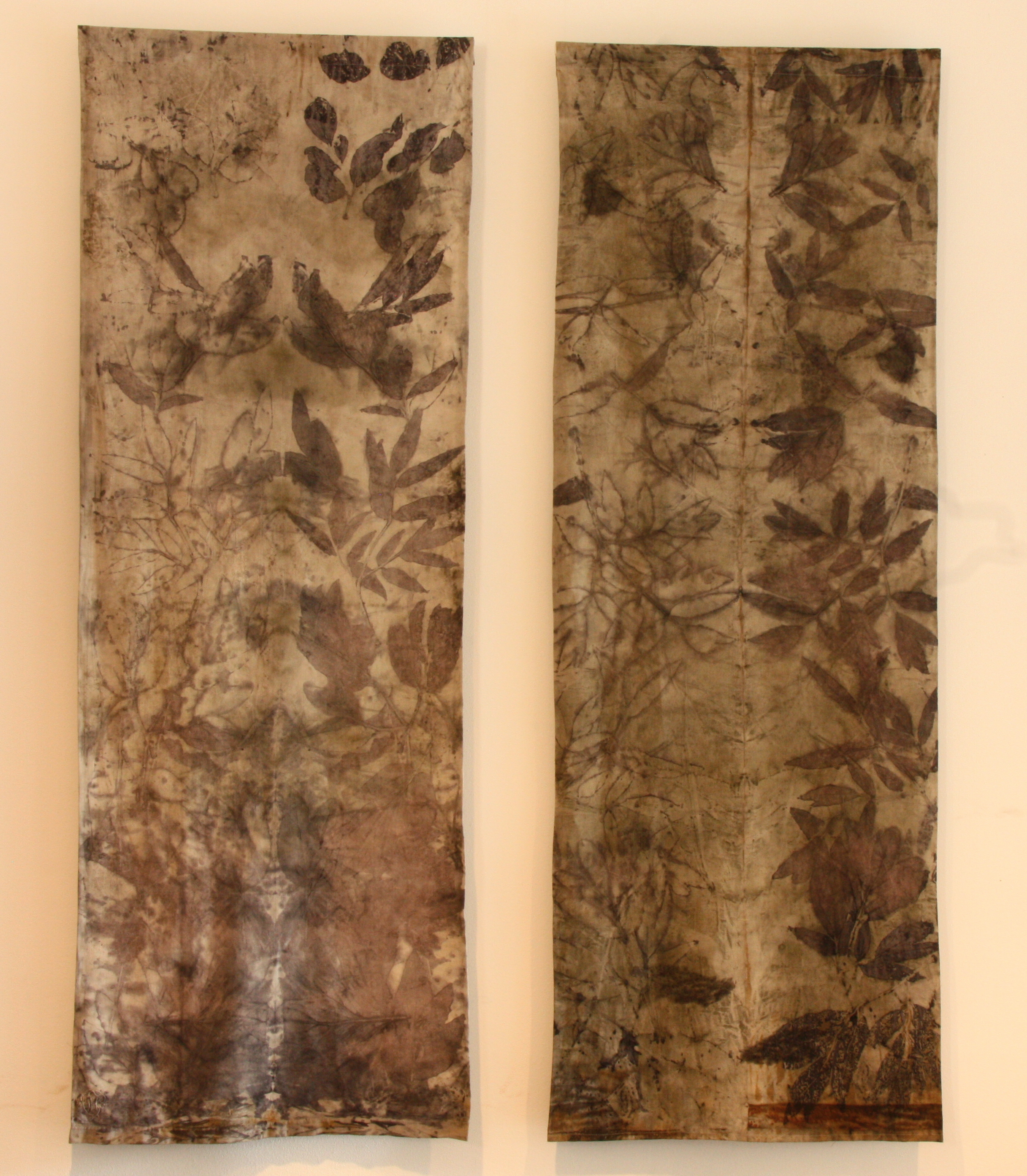 Spirit of the earth: Rest I and II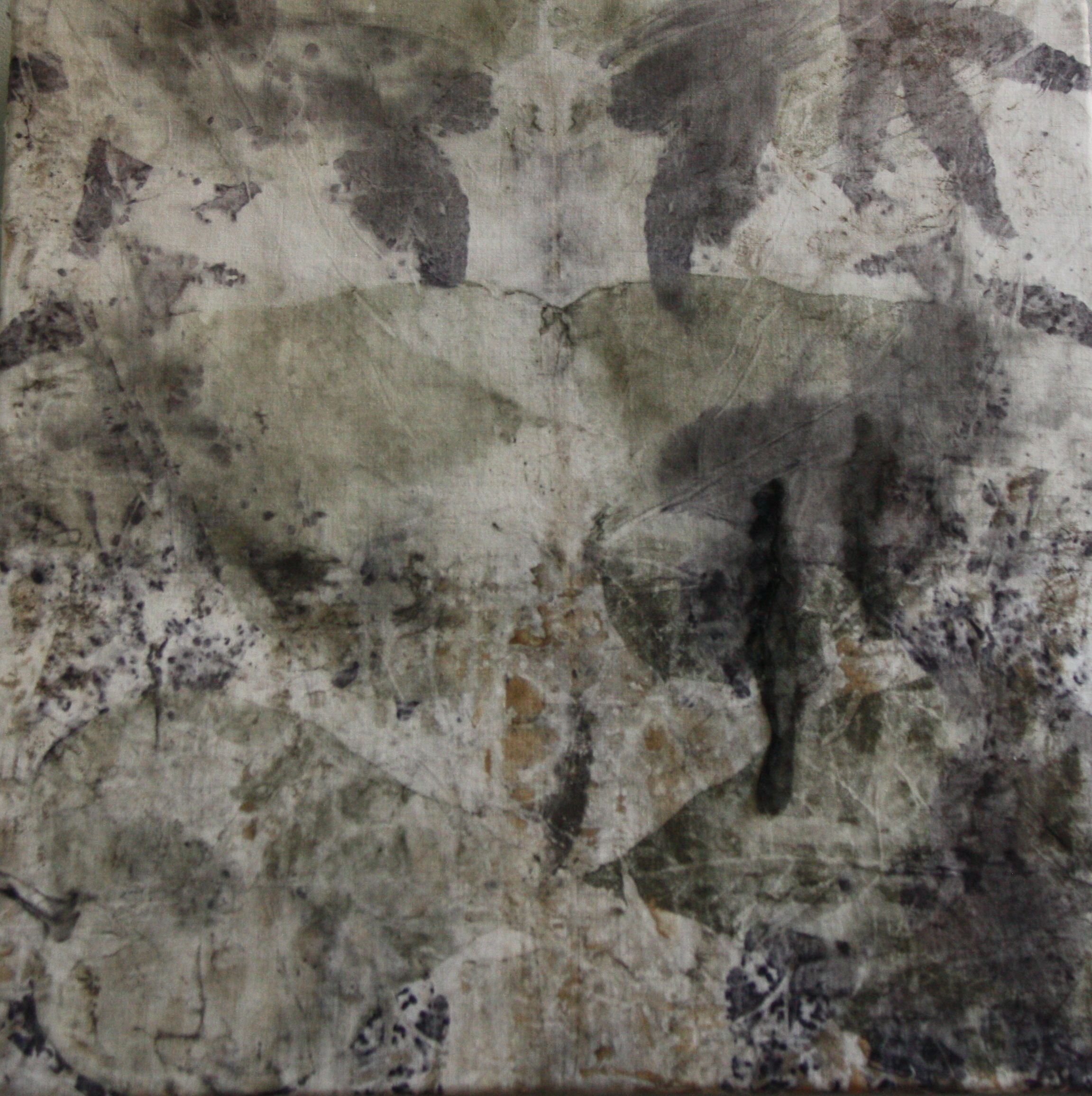 Spirit of the earth: Mysticism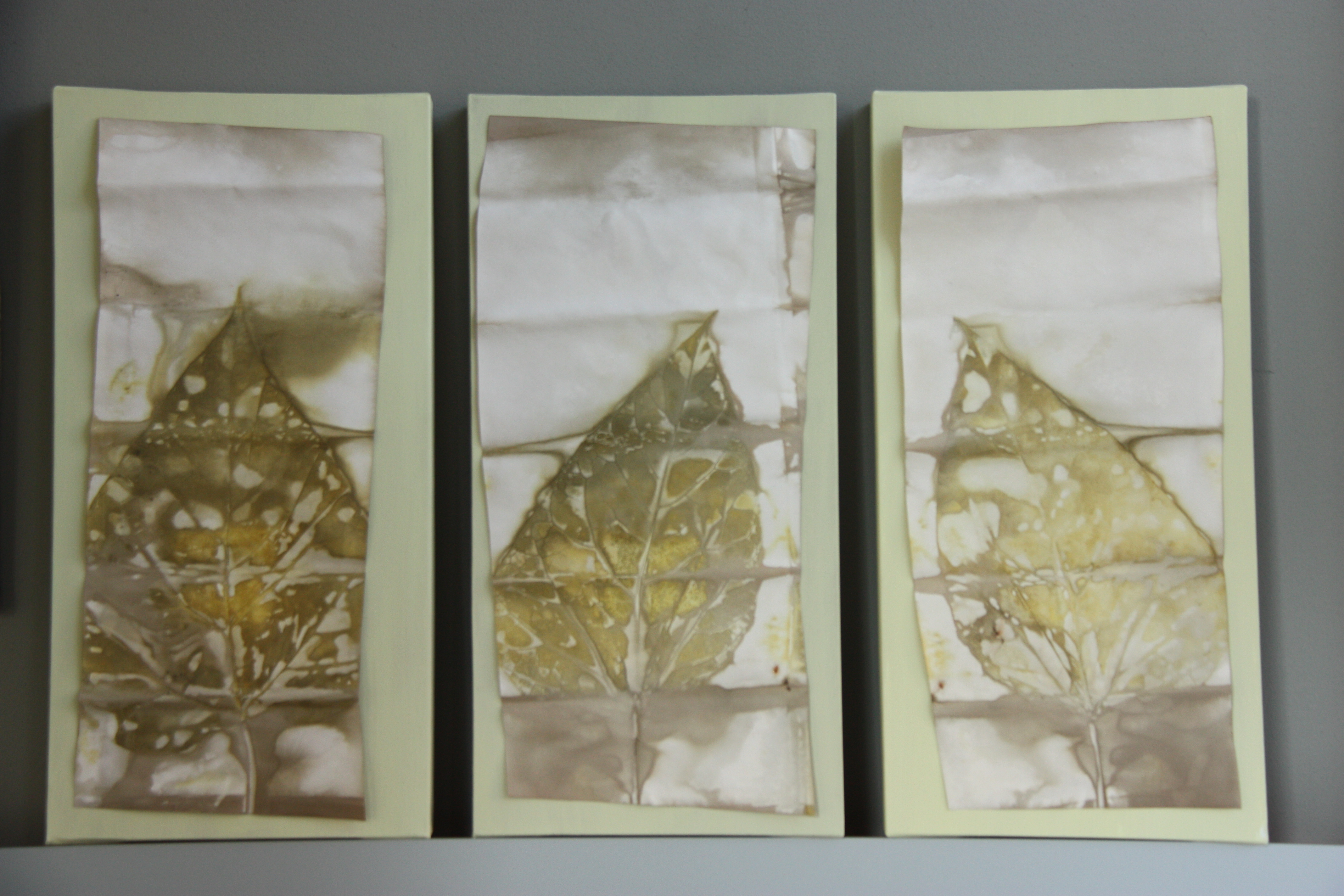 Spirit of the earth: elements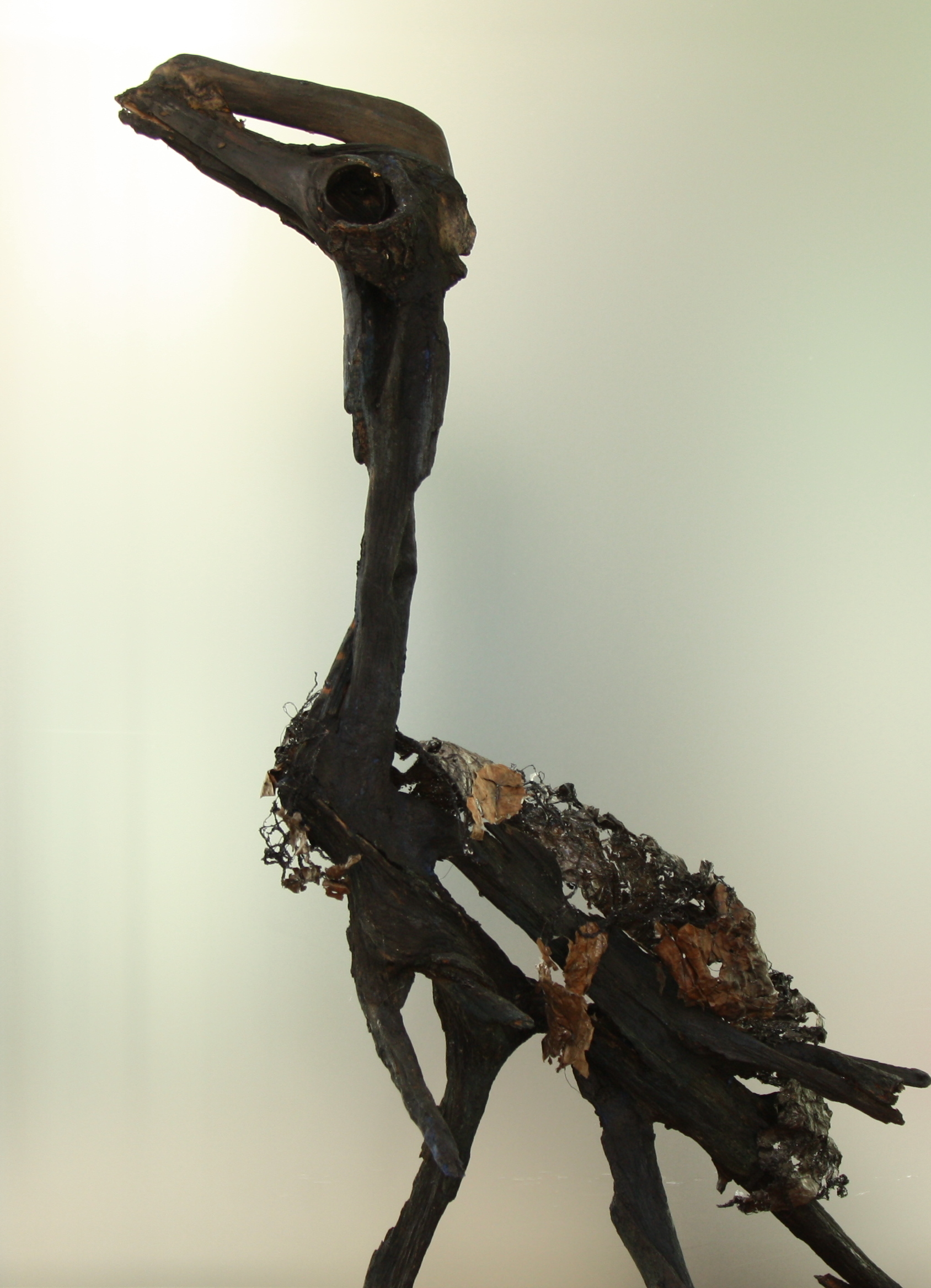 Present Fossils
Walking through the woods near my home I see possibilities. Treasures just lying around on the forest floor, found objects that could easily be bones, fossilsof a bygone era perhaps.
Or maybe there are creatures hiding just past my field of vision? Scurrying away when I turn my head? For now I only see what is left.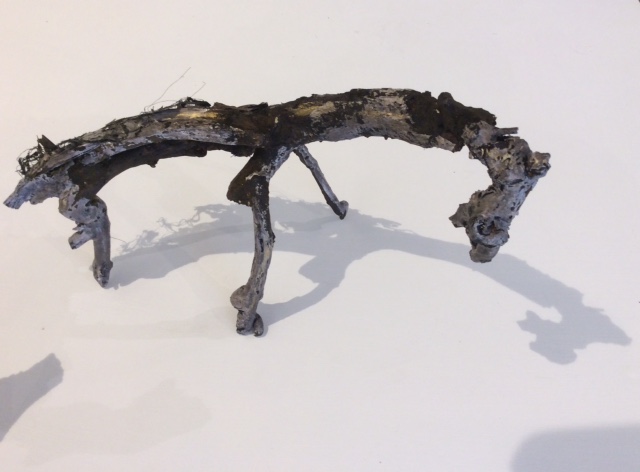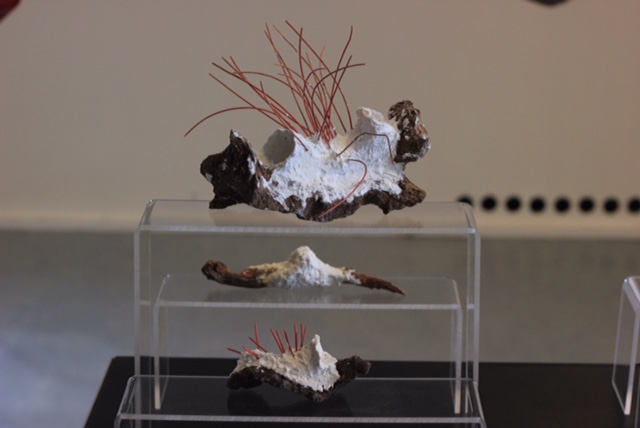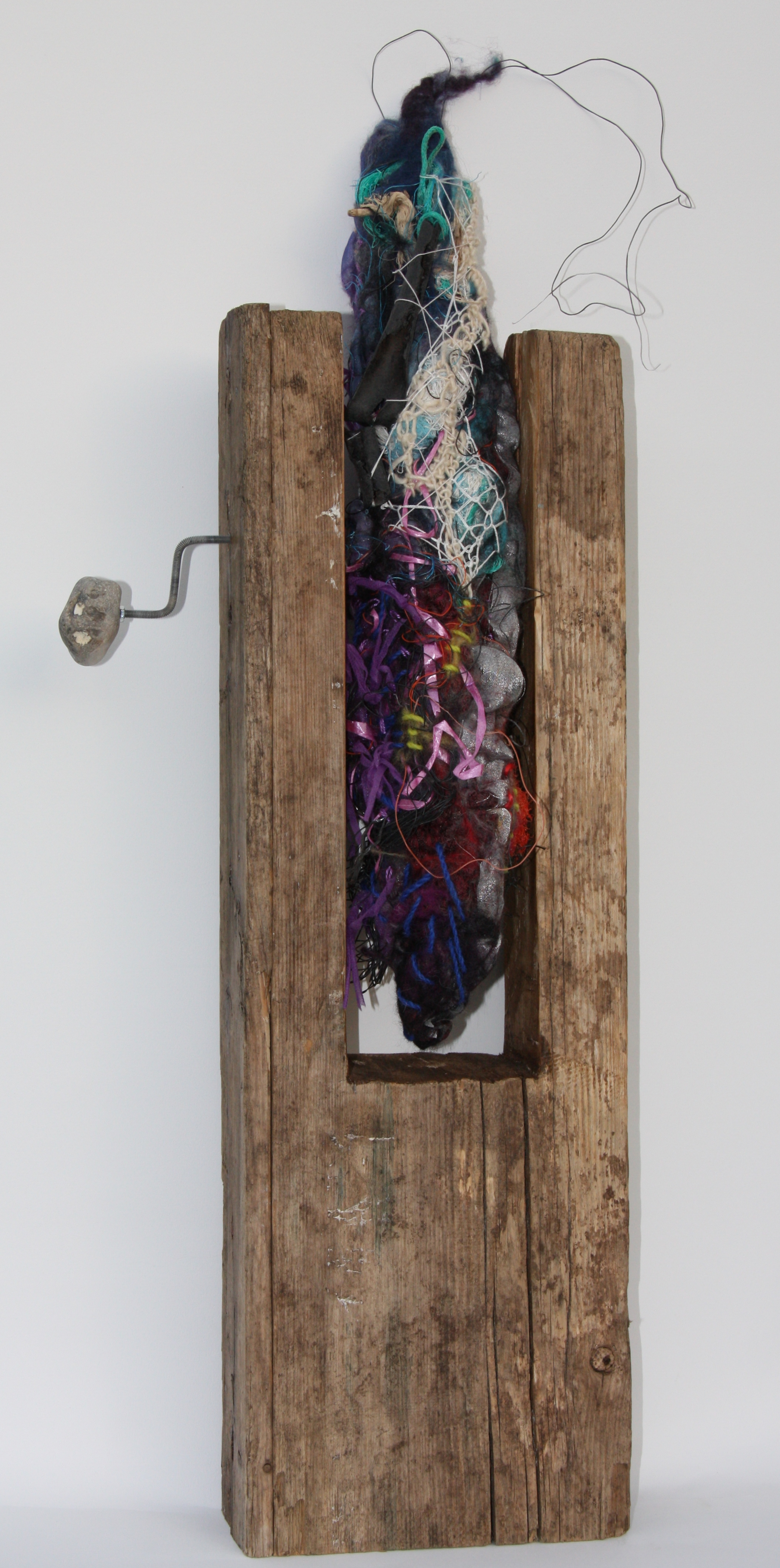 Landscapes
Flat or spatial, felt, found sea objects, plastic, with or without sound.
Staring at the sea, looking at infinity.
A freedom for the senses, which I show in my unusual landscapes. Sometimes with sound, as that aspect of the sea holds tranquility.
The experience of the sea, which I capture in the series "seamoods", made in felt with enclosures of material found at thebeach. Incredible and disturbing to see the amount of it. It is embedded in my work.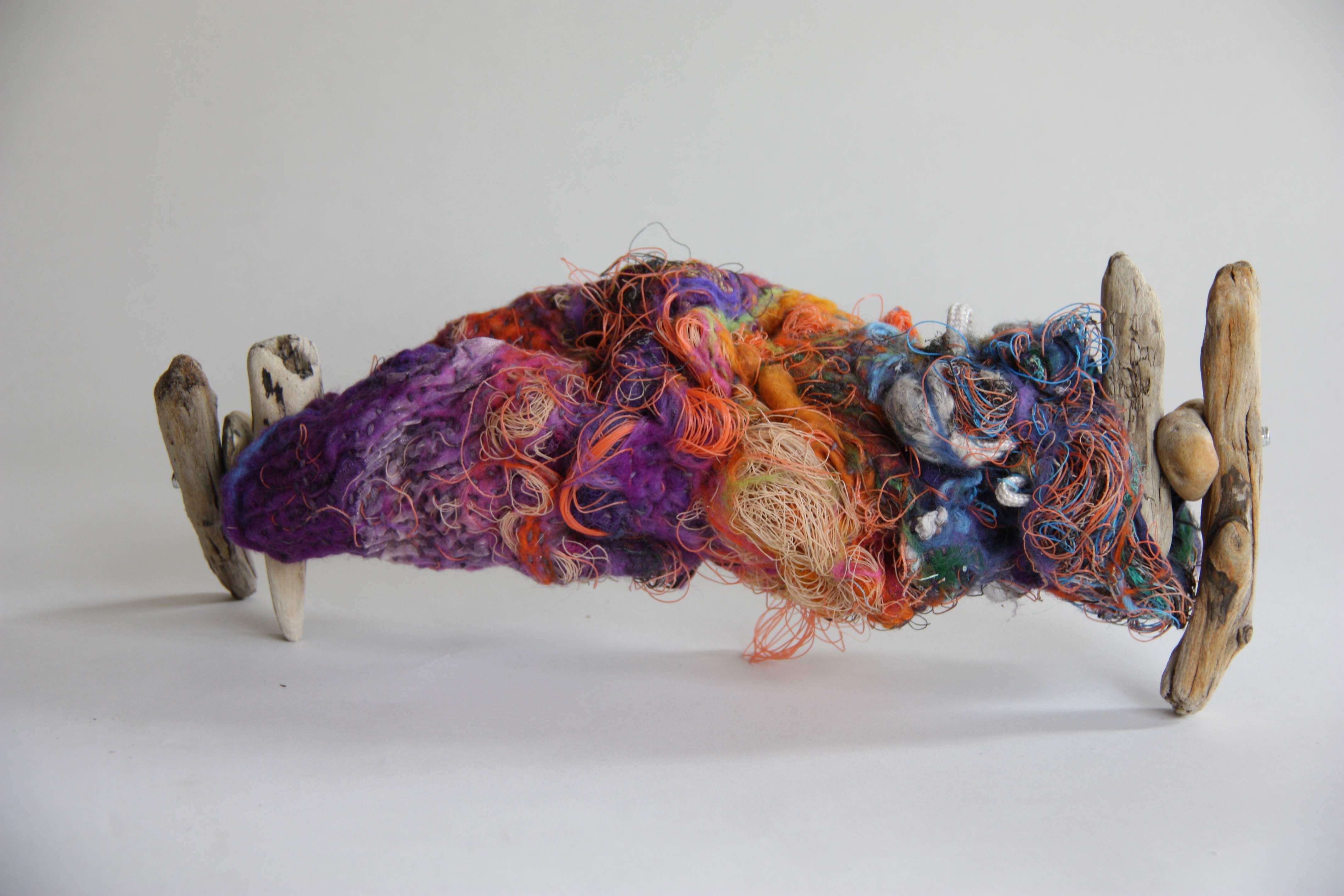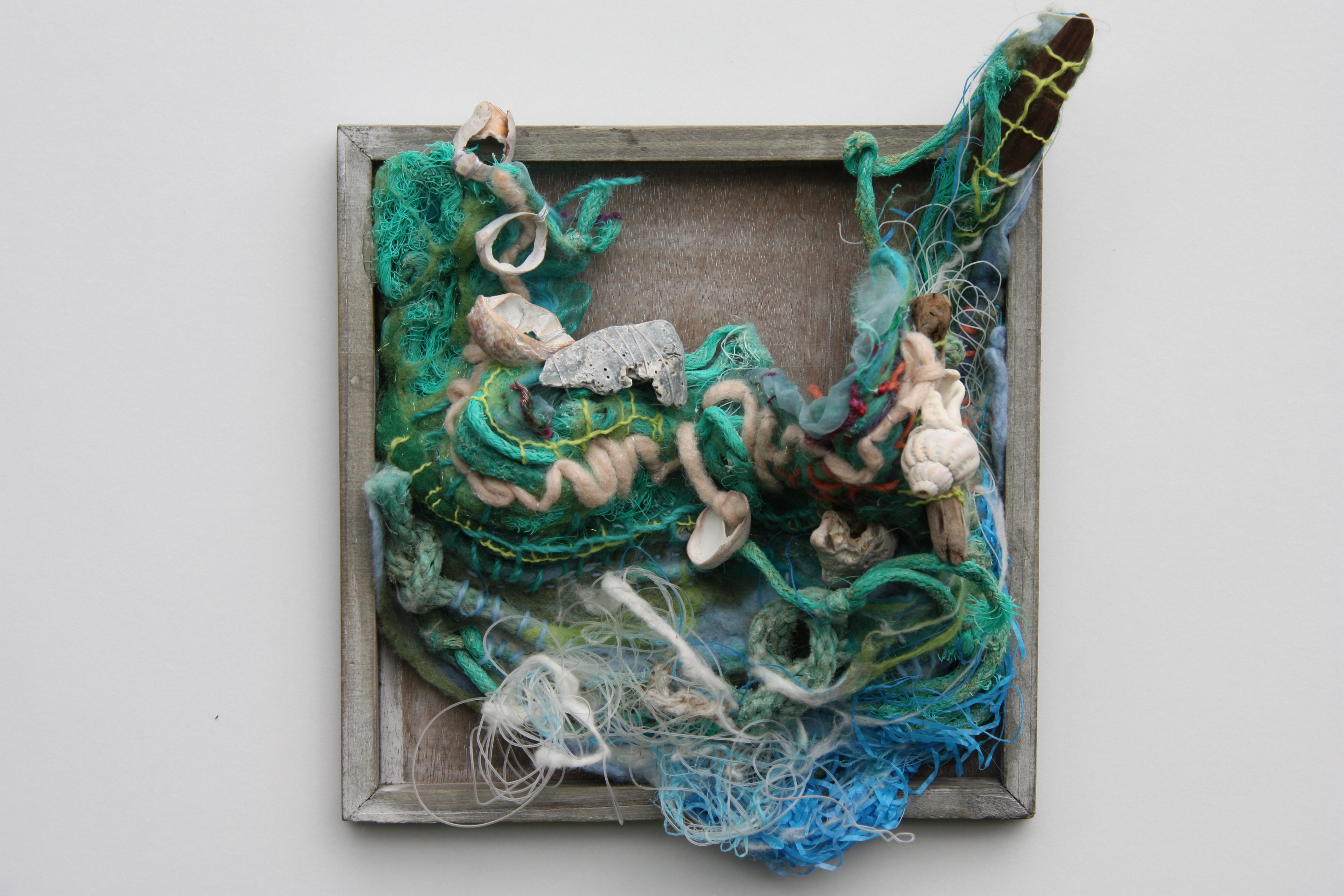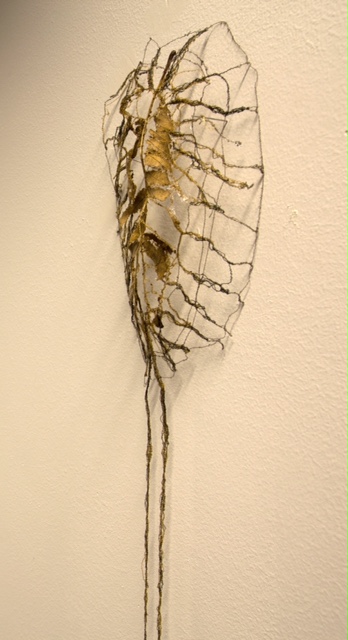 Life's lace
2- and 3D pieces with leaves and embroidery
The transparent aspect of lace in combination with a leaf. A piece in layers, broken and held together by fragile embroidery. A leaf is recycling again, as an artwork.